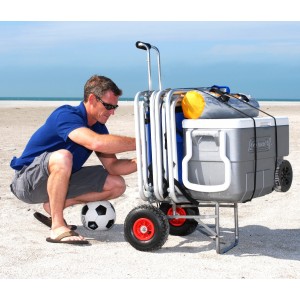 View full size
Remove this product from my favorites
Add this product to my favorites
Going to the beach requires accessories sometimes… lots of accessories.
Don't let the weight get you down. The Beach Lugger with its extra fat tires let you roll the good times out to the sand where they belong. May be used in any situation when a little extra help is needed.
Size: Length 23" - Width 22" - Height 34"